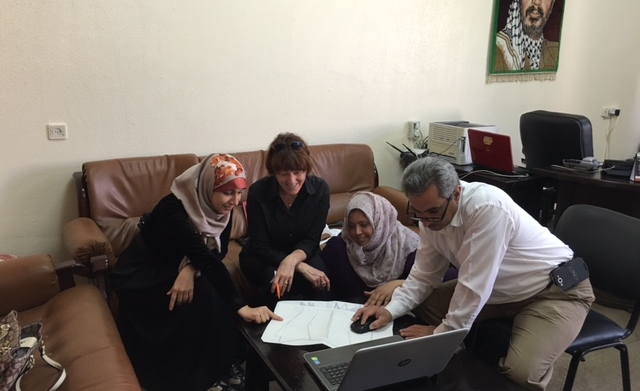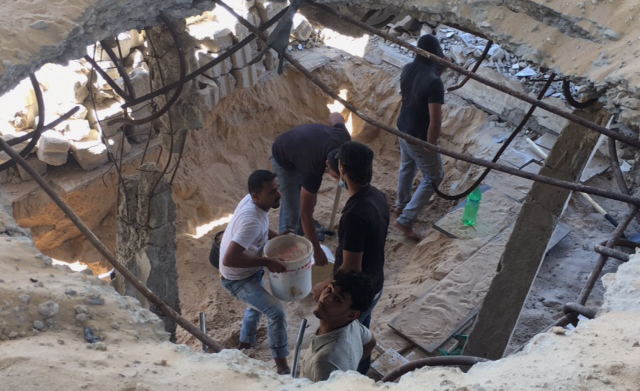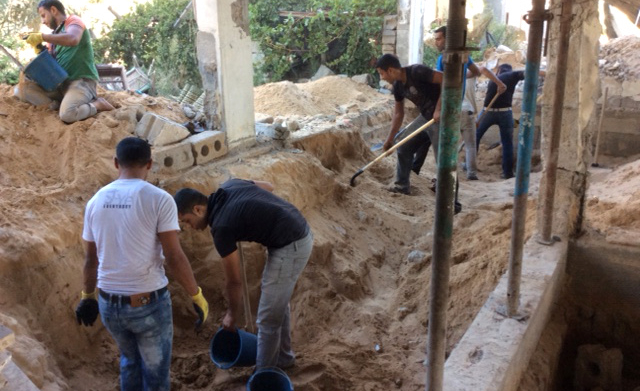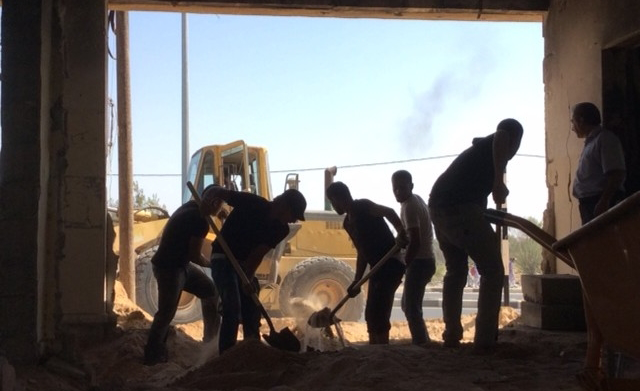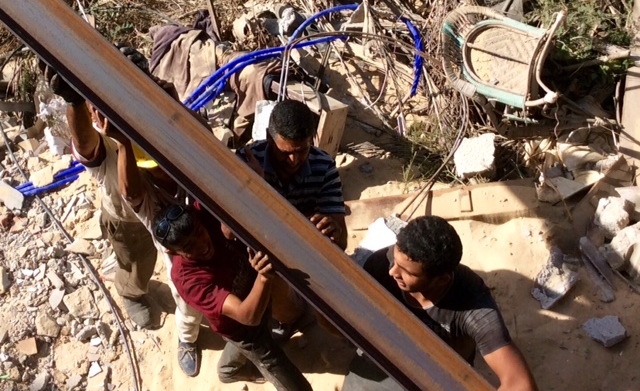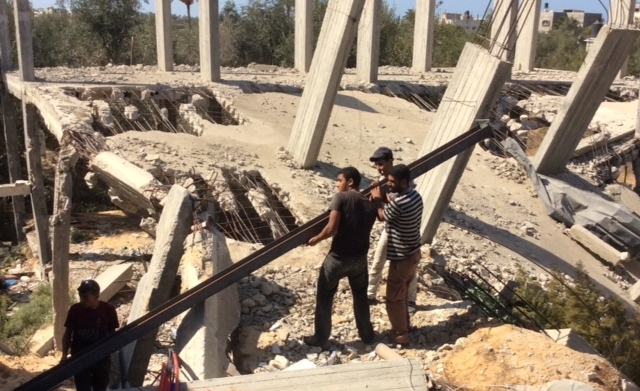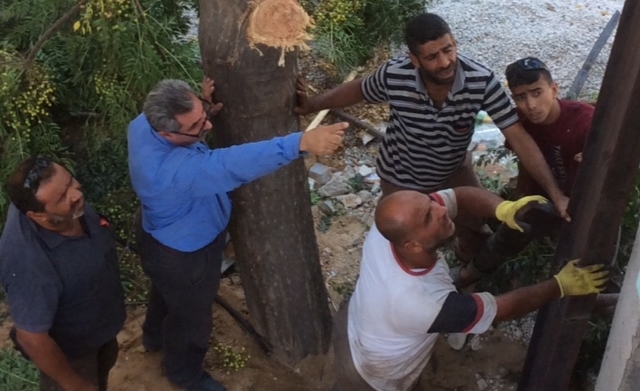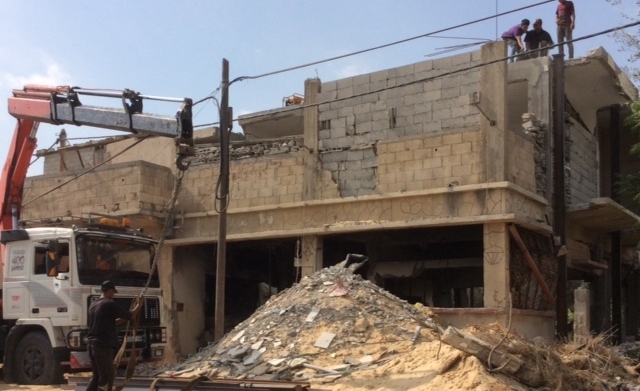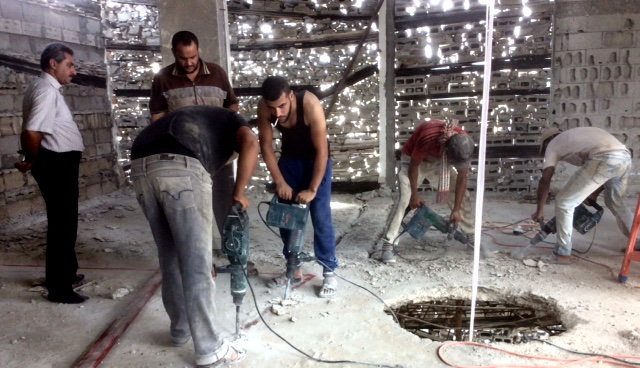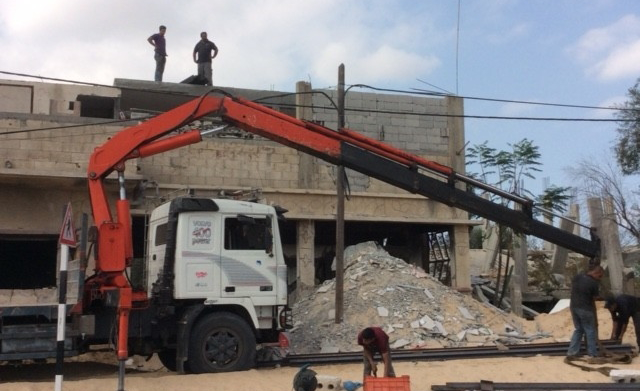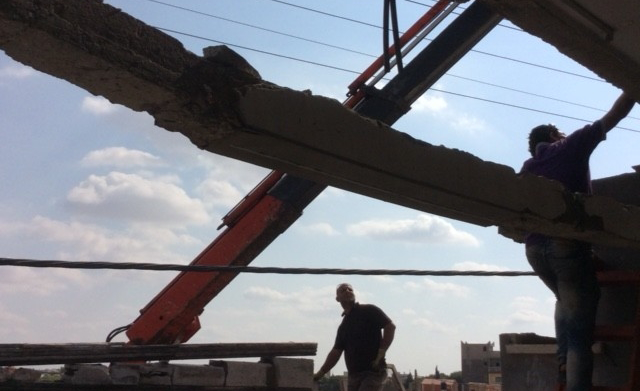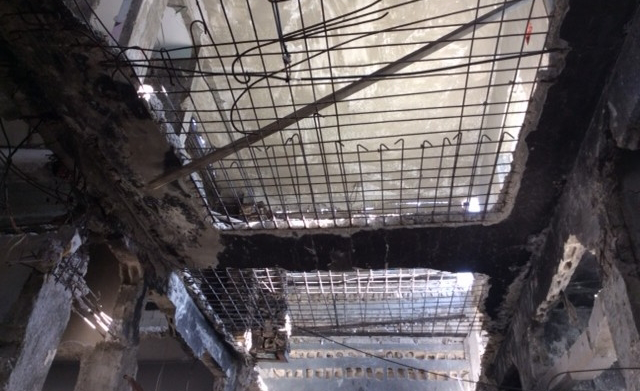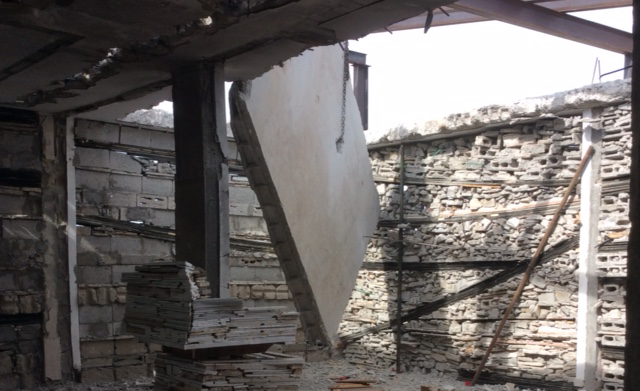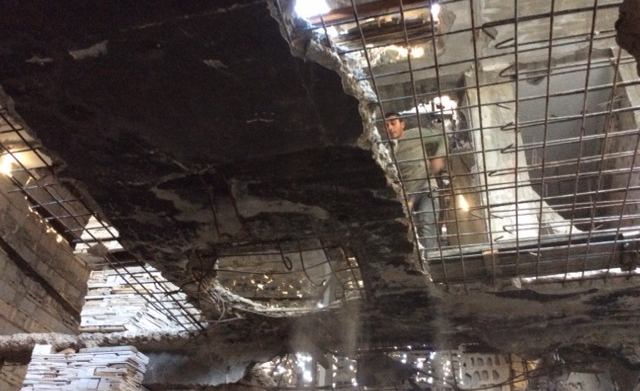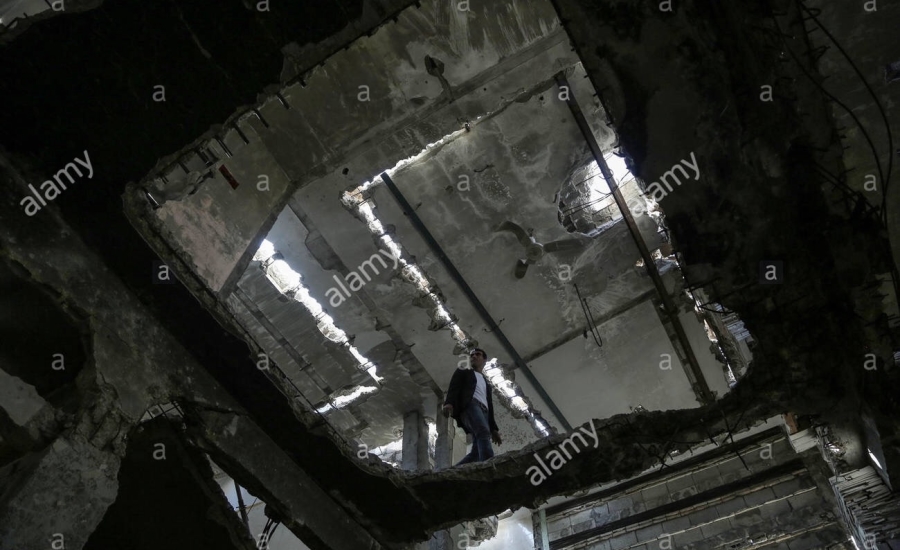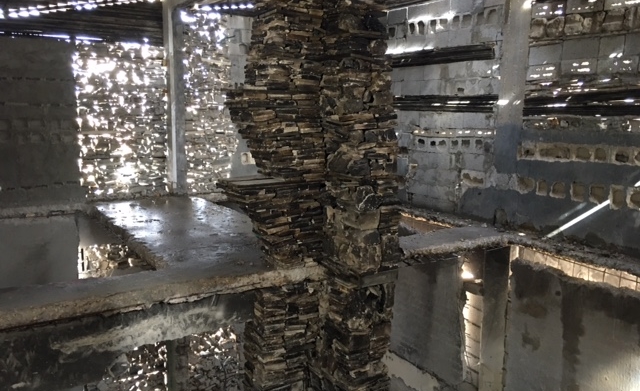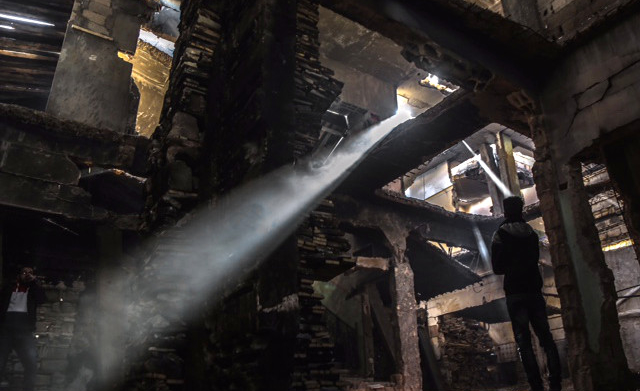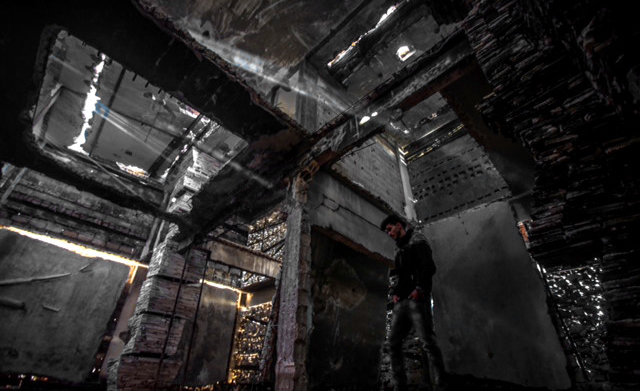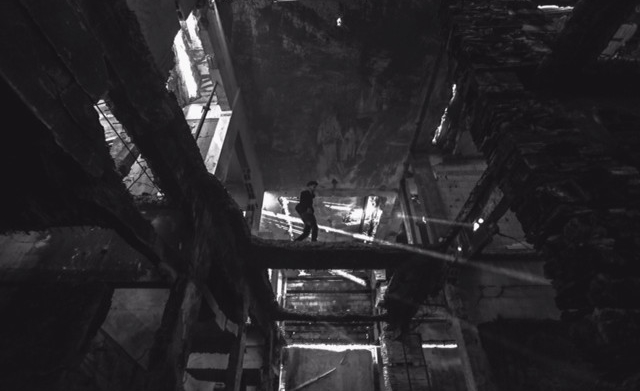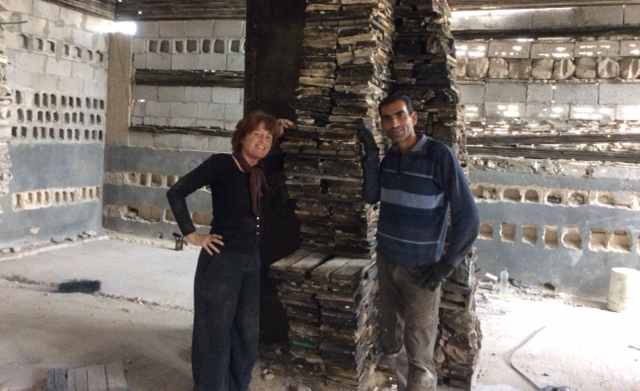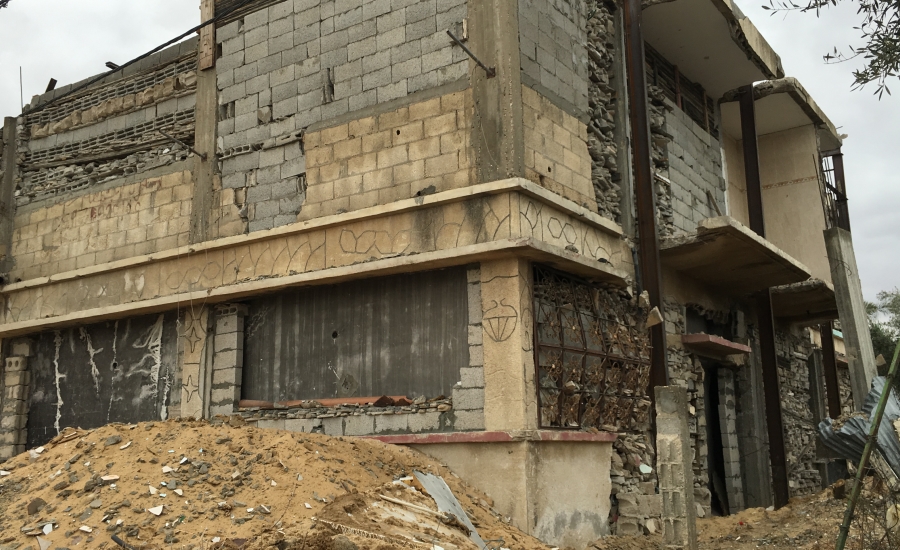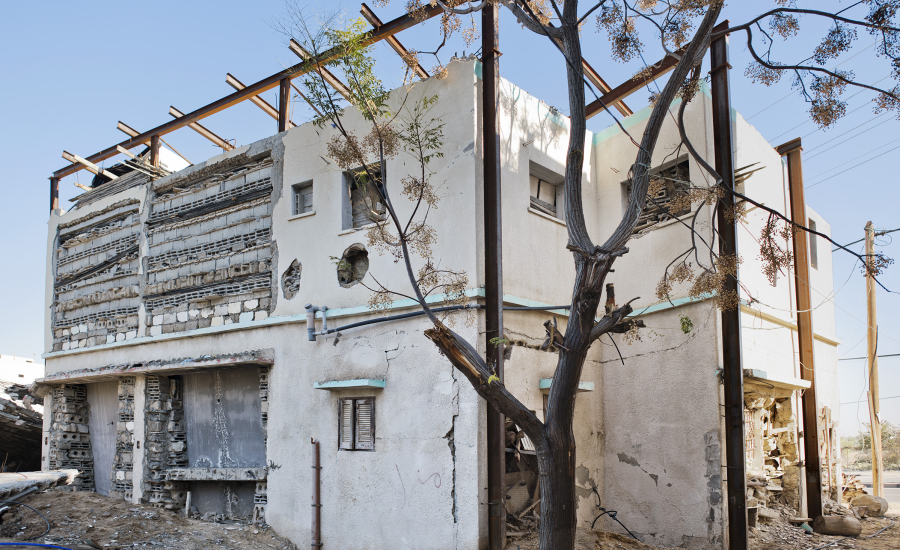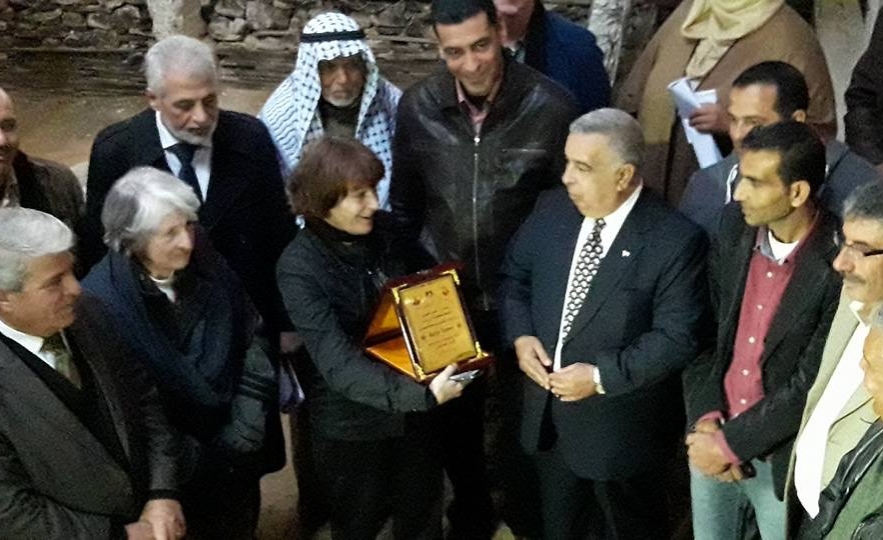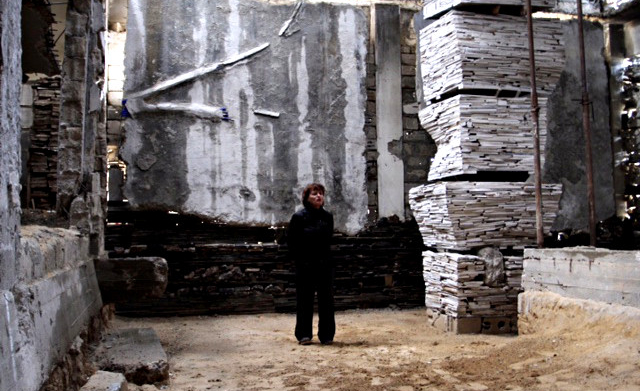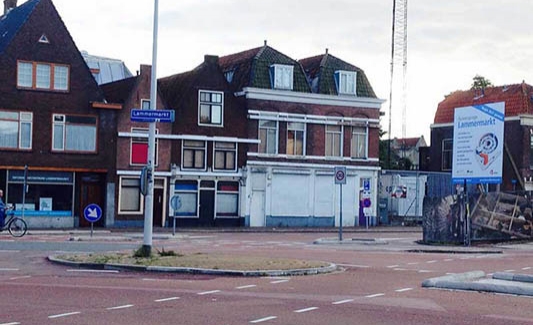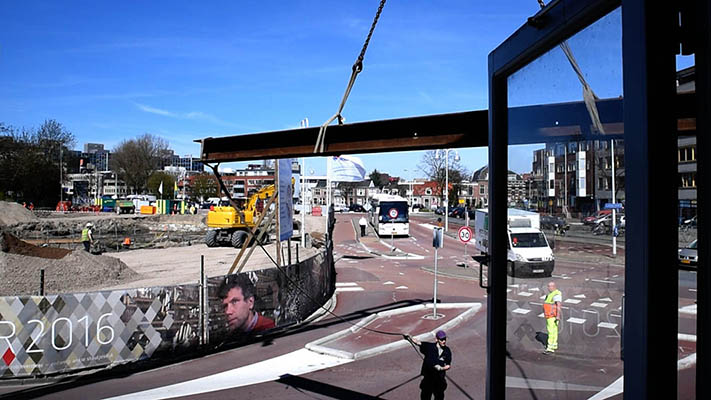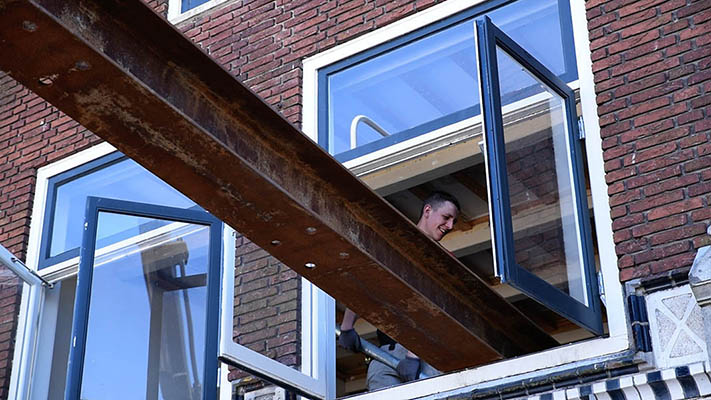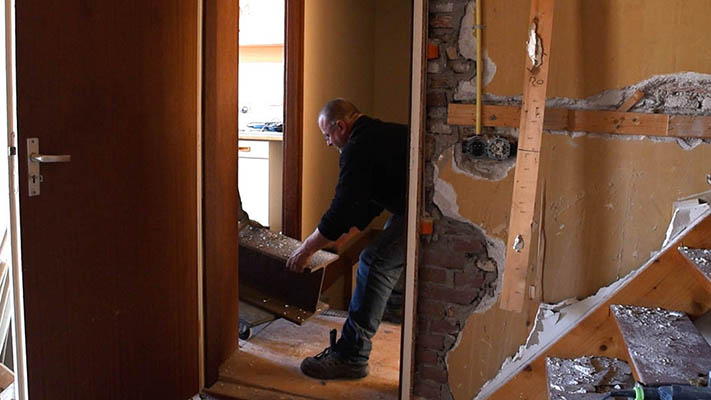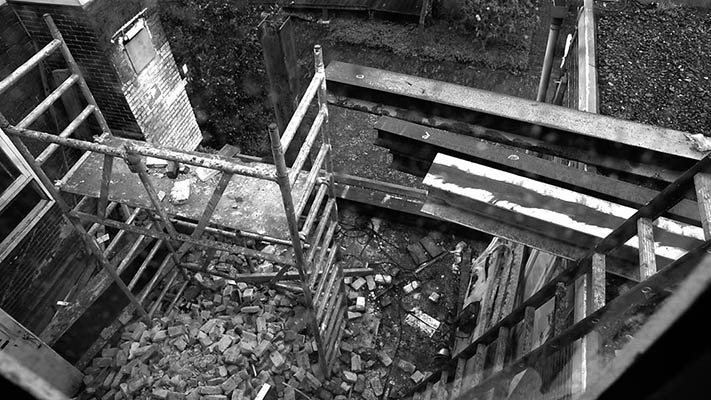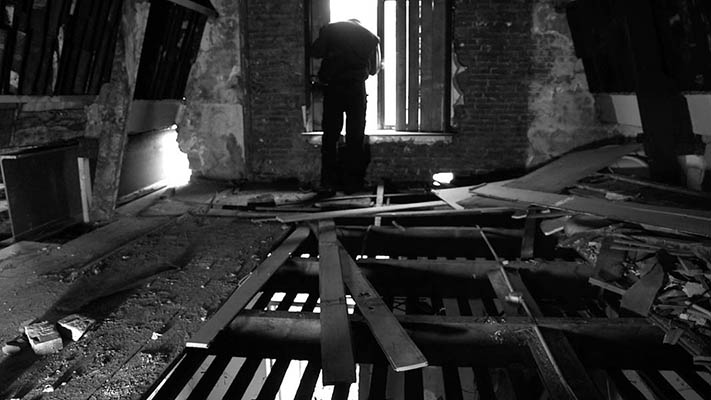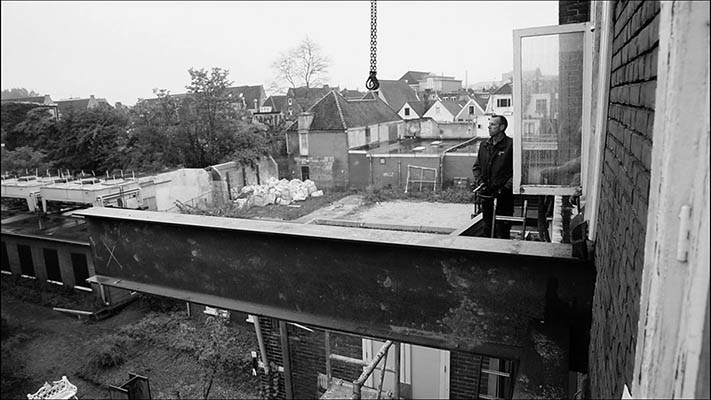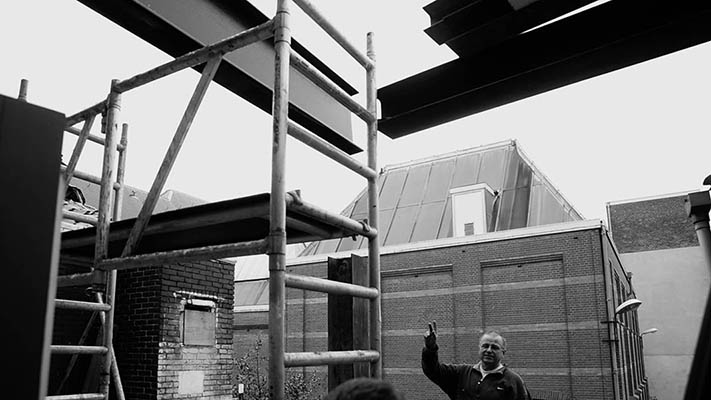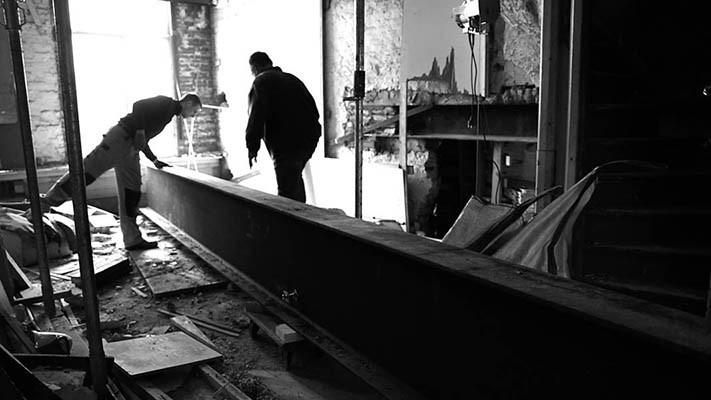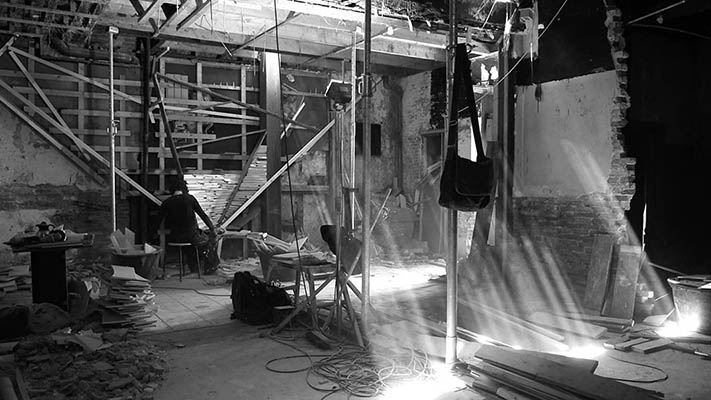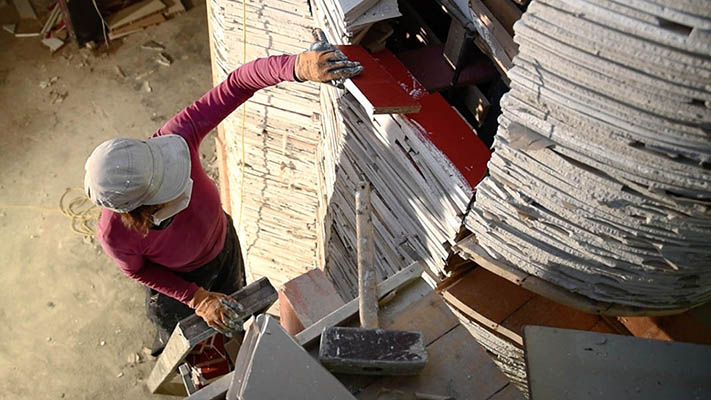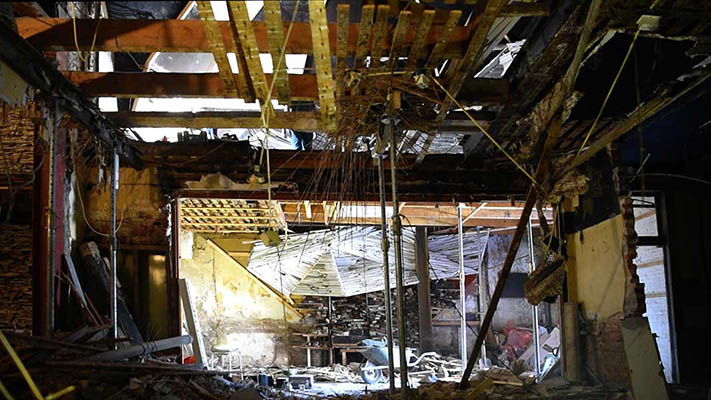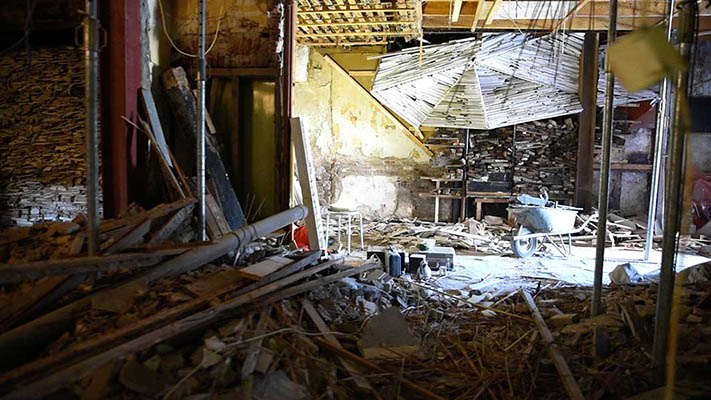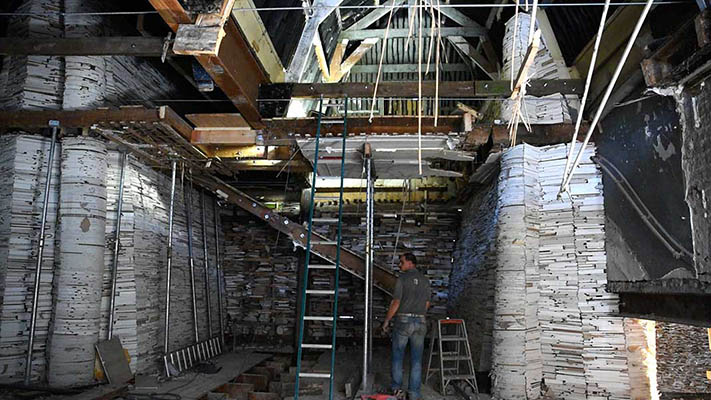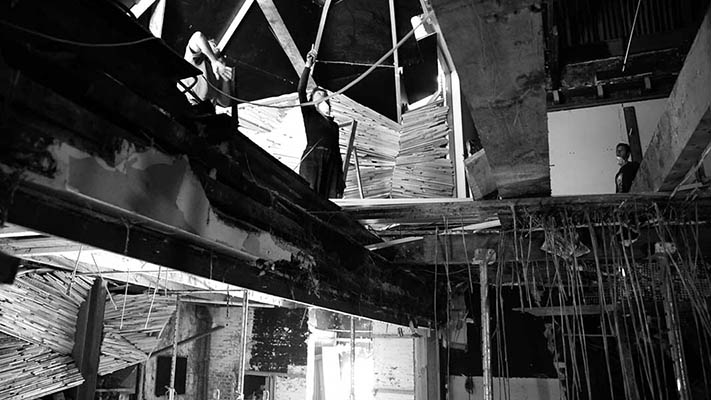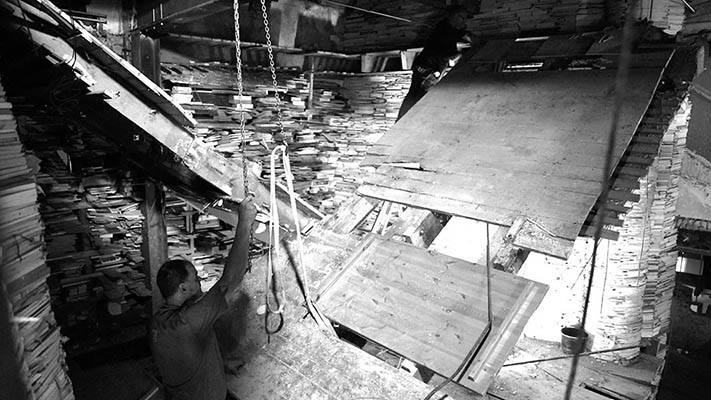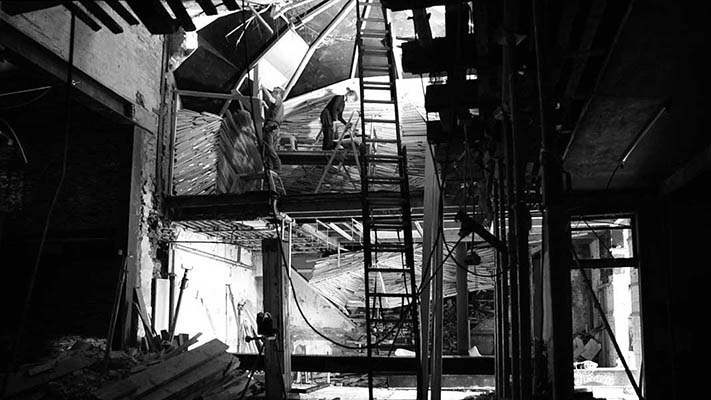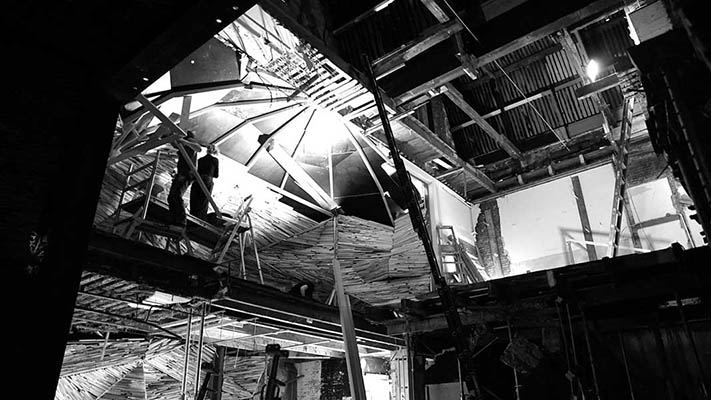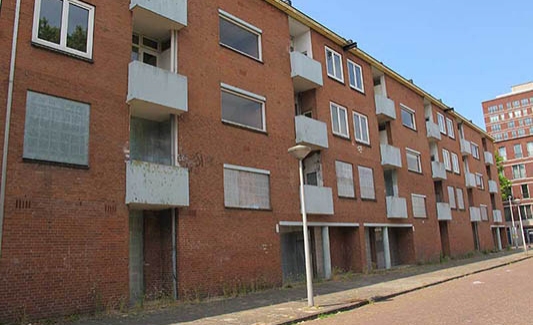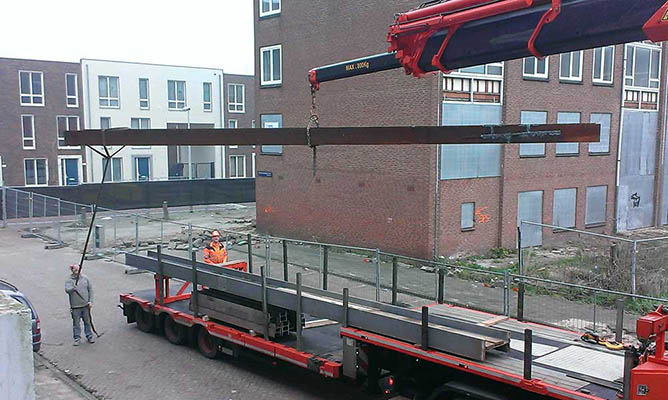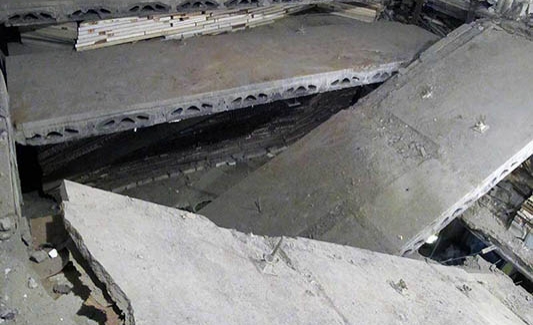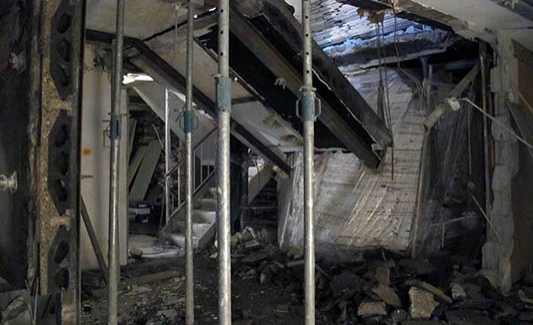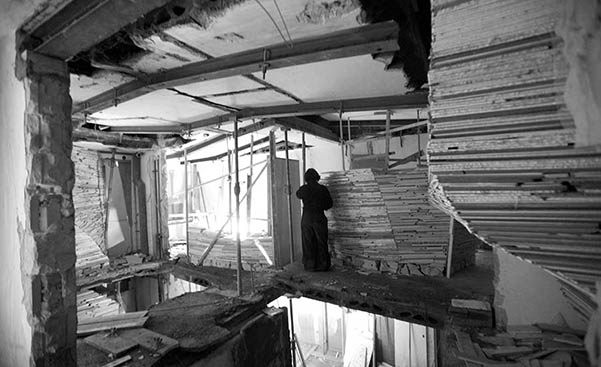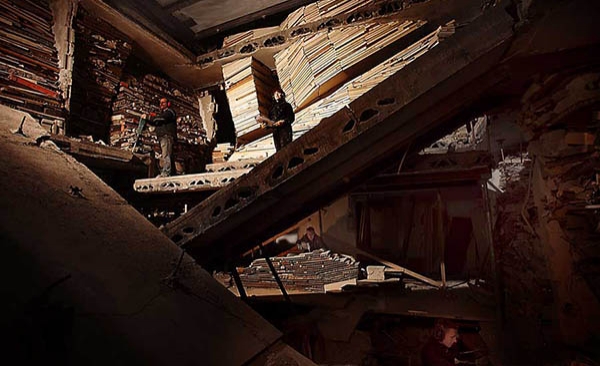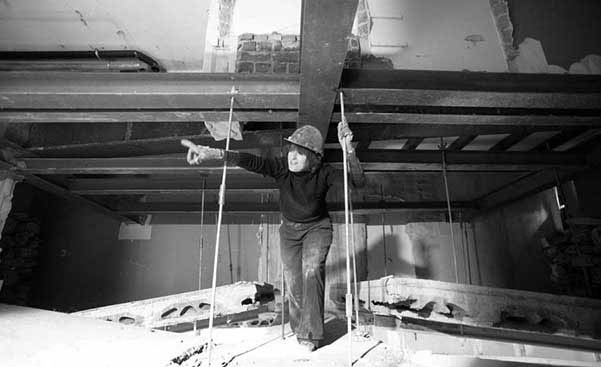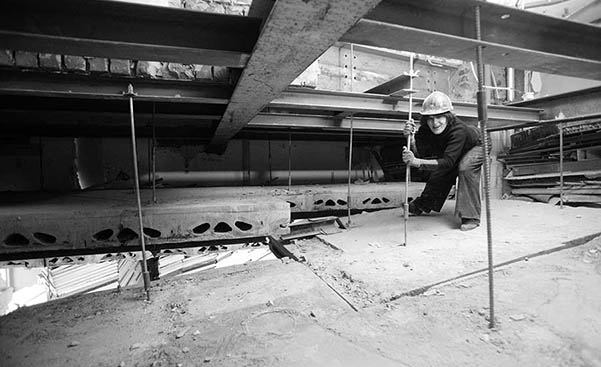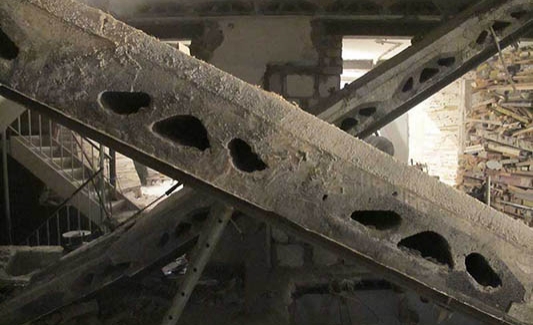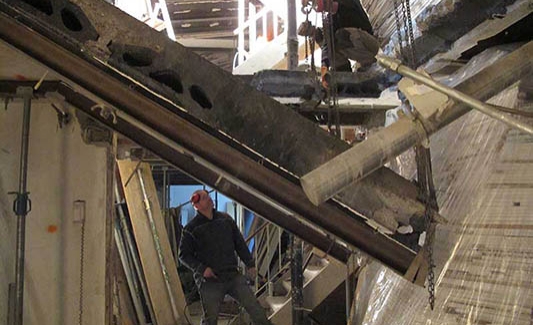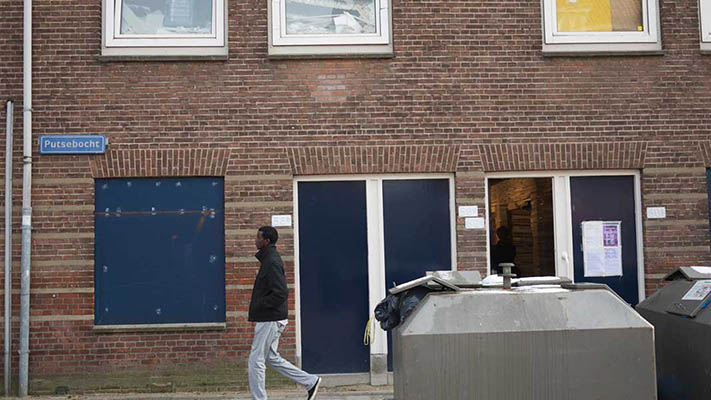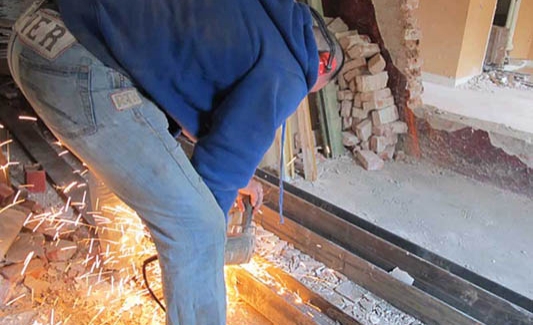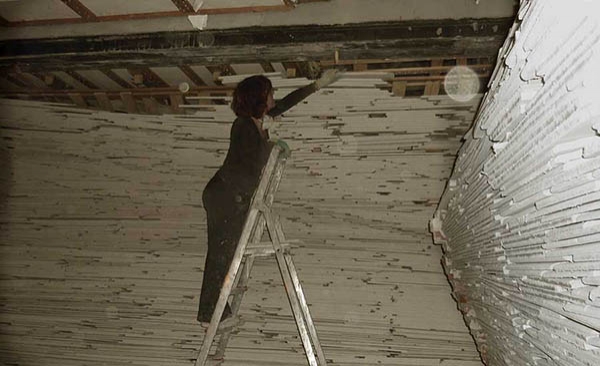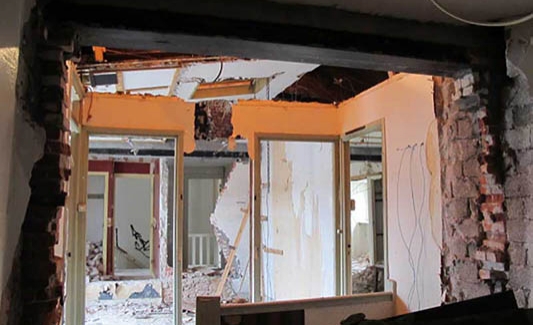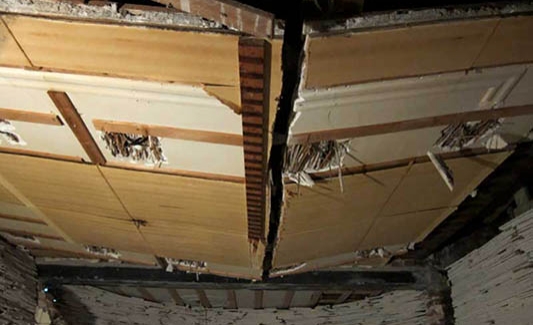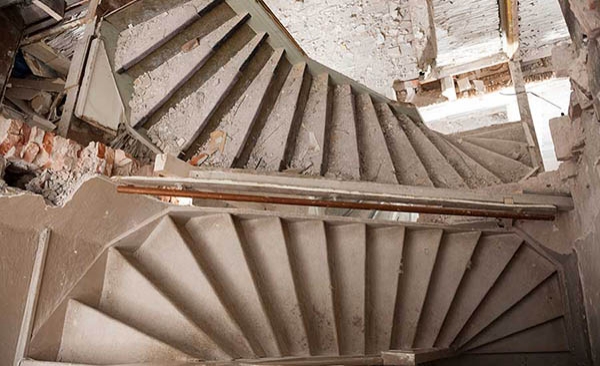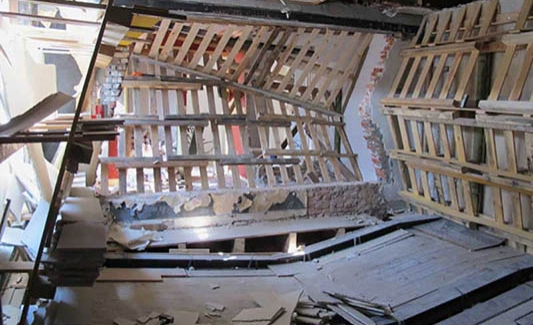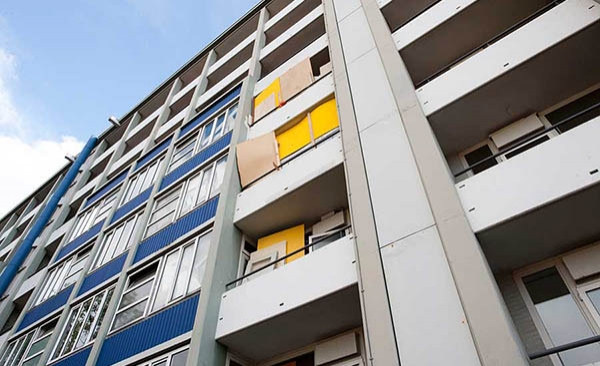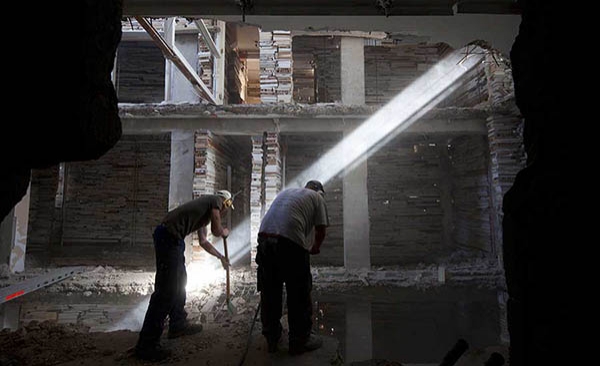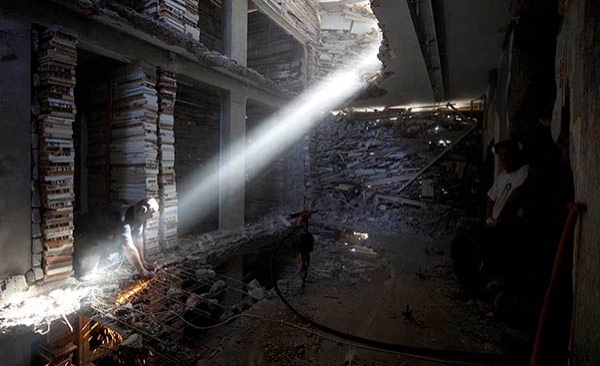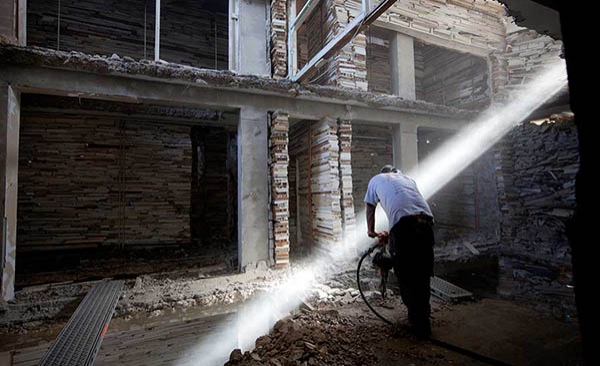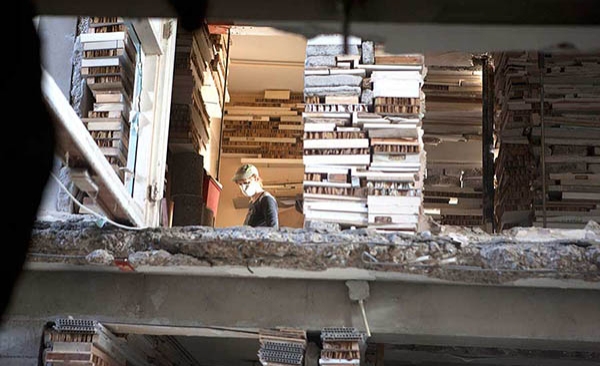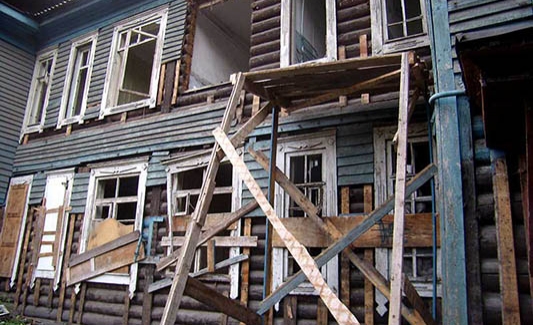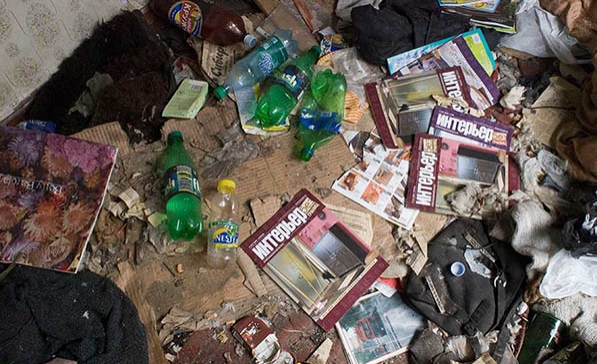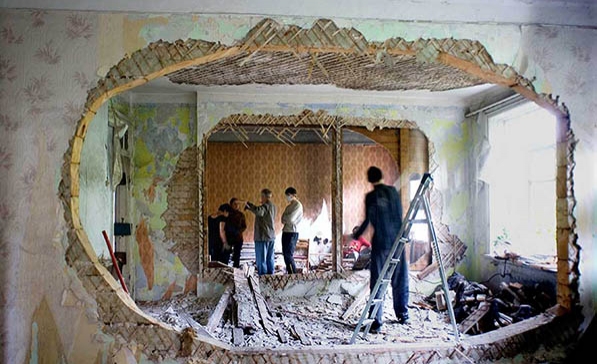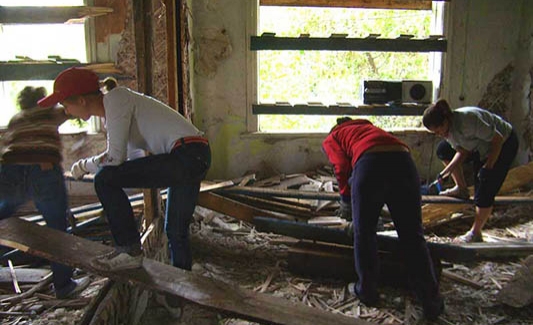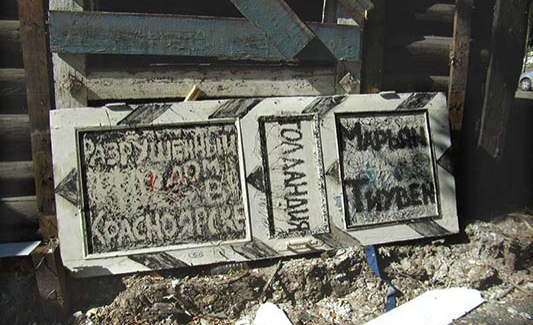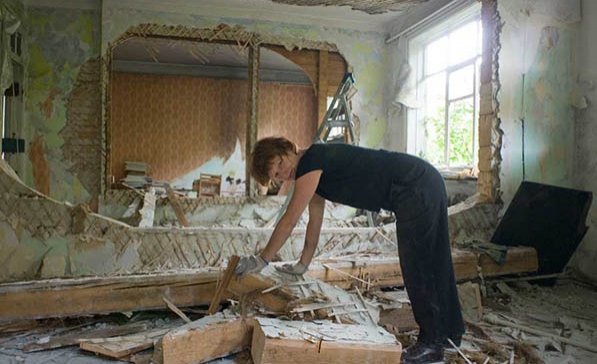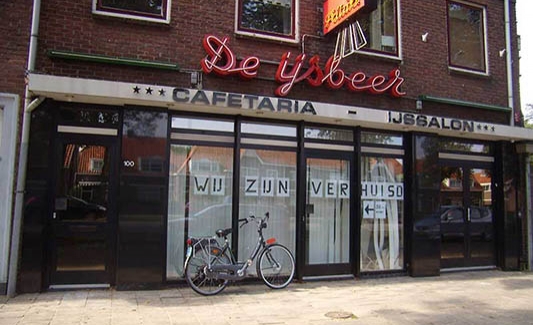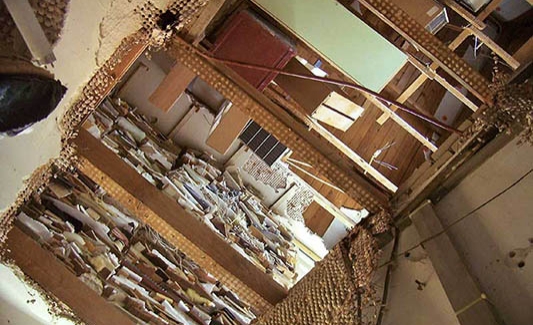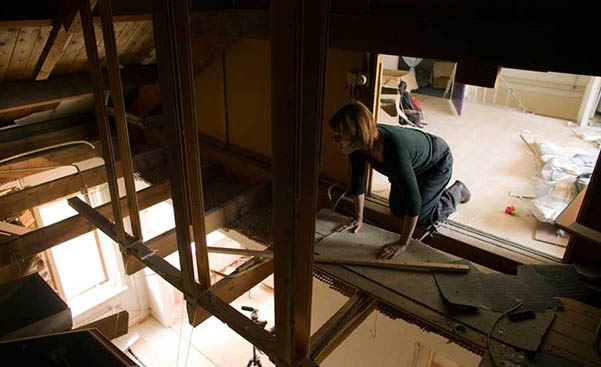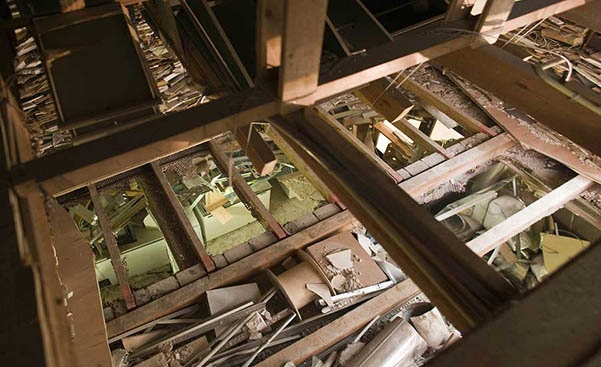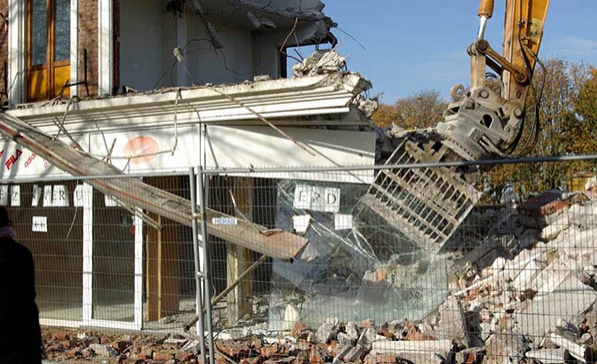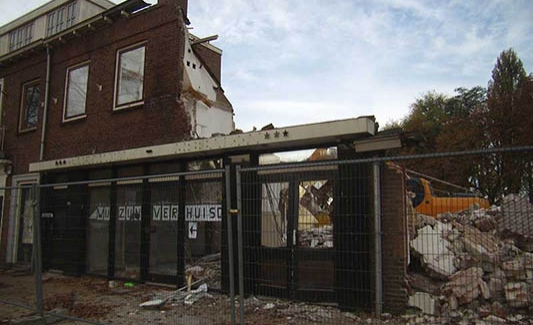 Process-photos of seven architectural installations in the Destroyed House-series
A building as sculpture.
Large-scale architectural installations in buildings that are subsequently demolished, are central to my work. Autonomous photo pieces are created on the basis of these installations.
Until now I realized six architectural installations:
Destroyed House / Verwoest Huis (2008), Destroyed House Krasnoyarsk / Verwoest Huis Krasnoyarsk (2009), Destroyed House Piet Mondriaanstraat  / Verwoest Huis Piet Mondriaanstraat (2010/2011), Destroyed House Bloemhof  / Verwoest Huis Bloemhof (2012), Destroyed House Op Noord / Verwoest Huis Op Noord (2014), Destroyed House Leiden /Verwoest Huis Leiden (2015) and Destroyed House Gaza (2017).
There is only a short list of artists who cut into buildings, artists who perforate buildings. Gordon Matta-Clark is a pioneer of the transformation of architecture into sculpture. Richard Wilson and Urs Fisher are two other artists who sometimes use this medium. For the rest there is only a conspicuous silence.
In my work the constructive force of building and the force of destruction and decline go hand in hand. To me, the polarity of construction – destruction, falling – standing, order – chaos is an essence of the human condition. A diabolic conflict. Dostoyevski argues that overcoming this polarity is beyond human power.
In my installations, these forces become manifest in monumental constructions. Floors have been tilted or cave in; walls have been broken out partially or completely. Floors drop straight down (becoming walls) or fall to form a diagonal cross. The destructions applied are the starting point for the construction of a new artistic image using demolition waste from the buildings themselves. Stackings (that branch out through the building like a virus) cover all walls or have been carefully organized into architectural sculptures. Everything is both standing and tilted.
A transformation of mostly small dwellings into one monumental spatial experience. The architectural interventions generate a new perspective on both the architectural and social structure of the building.
In her essay, Wilma Sütö argues that in my Destroyed House– series it is the psychology of the house, the mental inner space, the subconscious of the architecture that is excavated.
Beside a raw visual language of chaos, demolition and destruction, my work has a highly abstract, minimalist character.
Each project is preceded by intensive consultation with the owner (developer, housing association or local authorities), officials of the municipality concerned (regarding the environmental or public licence), constructor (construction report) and contractor.
My work is closely related to two disciplines: the architectural installation and photo works. Two realities, each with its own quality and imagination.
The photo works are not documentary, autonomous images are created that can stand on its own.
Most photographers take a photo, here photos are constructed
Ludo van Halem, curator of twentieth-century art at the Rijksmuseum Amsterdam, inaugurated the fifth architectural installation of Marjan Teeuwen, Verwoest Huis op Noord (Destroyed House Op Noord). 'Marjan Teeuwen's architectural installations possess a complex beauty, emanating from a master hand completely controlling the brutal and destructive power of the wrecking ball. It is this master hand that causes destruction to reverse into its opposite and expose the raw beauty of the debris. The awe-inspiring forces of building are exposed in a monumental construction. Floors are tilted and threaten to slip away completely into a breathtaking abyss; walls have been torn away partly or entirely, drop straight down or have been placed in a diagonal cross. Everything is on edge in an orgy of debris. After the initial impression of chaos a formal beauty reveals itself – call it abstraction – created by a far-reaching intervention into reality. Lumps of debris and piles of waste, some piled up in certain shapes, transform the tarnished building into a monumental still life. In this construction, destruction has been temporarily halted and the spectator is emphatically confronted with the failure of all that is human. Just like ourselves, Marjan Teeuwen's architectural installations will eventually turn to dust, temporary as they are. In that sense they can actually be interpreted as still lives, presenting us the 'memento mori' as a Vanitas, but at the same time as its reversal: an homage to the power of construction'.
---
Een gebouw als sculptuur
In mijn werk staan grootschalige architectonische installaties in gebouwen, die daarna worden gesloopt, centraal. Op basis van de installaties ontstaan autonome fotowerken.
Tot nu toe realiseerde ik zes installaties: Verwoest Huis (2008), Verwoest Huis Krasnoyarsk (2009), Verwoest Huis Piet Mondriaanstraat (2010/2011), Verwoest Huis Bloemhof (2012), Verwoest Huis Op Noord (2014), Verwoest Huis Leiden (2015) en Verwoest Huis Gaza (2016-2017).
Er is slechts een kort lijntje van kunstenaars die in gebouwen snijden, kunstenaars die gebouwen perforeren. Gordon Matta-Clark is de pionier van het transformeren van architectuur tot sculptuur. Ook Richard Wilson en Urs Fisher hanteren soms dit medium. Verder is het opvallend stil.
In mijn werk gaat de constructieve kracht van bouwen hand in hand met de kracht van verwoesting en verval.
De polariteit opbouwen – verwoesten, vallen – staan, orde – chaos is in mijn ogen een essentie in de menselijke conditie. Een duivels conflict. Dostojewski stelt dat het overwinnen van deze polariteit het menselijke te boven gaat.
In mijn installaties manifesteren zich deze krachten in monumentale constructies. Vloeren zijn scheef gezet of verzakken; wanden zijn er deels of volledig uitgeslagen. Vloeren vallen loodrecht naar beneden (en worden zo weer wand) of vallen in een kruis. De aangebrachte verwoestingen zijn uitgangspunt voor het opbouwen van een nieuw artistiek beeld, met sloopmateriaal afkomstig uit de gebouwen. Stapelingen (die zich als een virus door het pand vertakken) bedekken alle wanden of zijn zorgvuldig geordend tot architectonische sculpturen. Alles staat én is scheef
Een transformatie van veelal kleine woningen tot één monumentale ruimtelijke ervaring. De architectonische ingrepen genereren een nieuw perspectief op zowel de architectonische als de sociale structuur van het gebouw.
Mijn werk heeft naast een rauwe beeldtaal van chaos, afbraak en verwoesting, ook een sterk abstract, minimalistisch karakter.
Aan elk project gaat intensief overleg met de eigenaar (projectontwikkelaar, woningbouwvereniging of gemeente), ambtenaren van de desbetreffende gemeente (inzake een omgevings- en publieksvergunning), constructeur (constructierapport) en aannemer vooraf.
Monnikenarbeid genereert een beeld van de kracht én de schoonheid van zowel opbouw als verwoesting.